Conversational Intelligence Coaching and Culture Change Expert
To get to our next level of greatness depends on the quality of our
culture, which depends on the quality of our relationships, which
depends on the quality of our conversations…
Everything happens through conversation!
– Judith E. Glaser –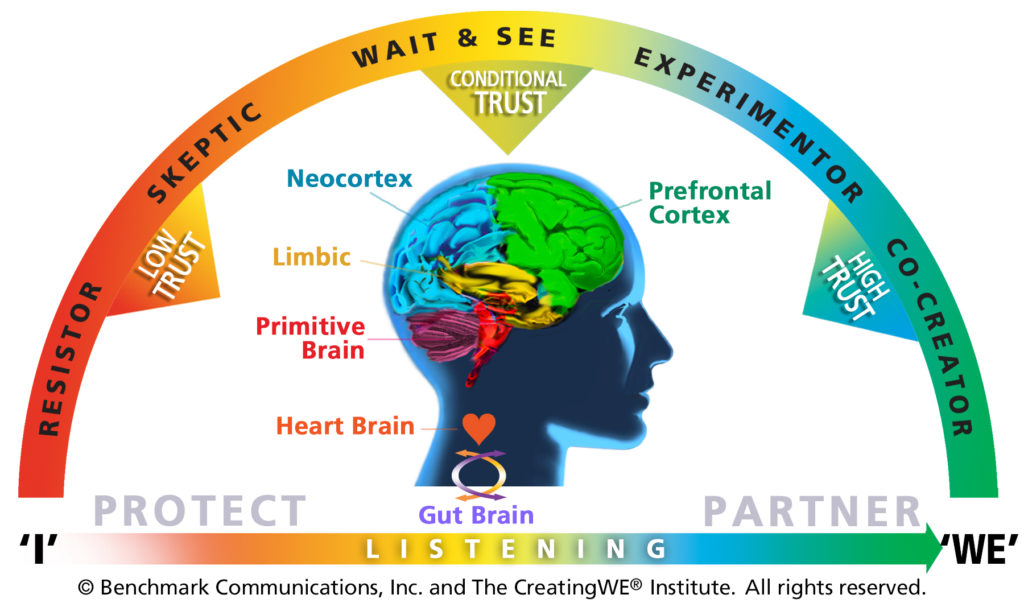 Developing a culture that works is challenging for many organizations and finding an implementation partner that can support not only the implementation of  the change but also who has experience with helping companies adopt the business processes that enable effective communication and strategy execution is a challenge. Principles of Execution equips organizations with the policies, processes, procedures and tools to gain the capacity and capability to achieve its strategic initiatives while managing the company's critical assets and resources through innovative and exceptional execution. These promises are achieved by:
Enhancing its client's programs and projects expertise and management capabilities, which results in increase project throughput and speed to market.

Increasing its client's effectiveness and efficiency through process improvement, which results in a reduction of operational cost to the organization.

Increasing its client's visibility in managing critical resource utilization and availability across the project portfolio environment, which results in enhanced collaboration.

Providing answers to critical portfolio questions through the development of SMART reports, which results in increase efficiency and better decision making at the senior executive level.
Gerald Leonard leverages the industry best practice methodologies of Conversational Intelligence and Hoshin Kanri Visual Strategic Planning to guide clients through cascading strategic planning and culture changing communication activities to transform you and your organization into a high trust and high performance team. 
Organizational 360 Health Check Assessment and Roadmap Development
Are you challenged with identifying which areas of your PMO to improve first? Are you struggling with identifying the quick win initiatives that will demonstrate to your leadership team that implementing an Enterprise PMO can create real strategic value, increase project throughput and deliver project benefits faster? The PMO 360 Assessment helps organizations who are challenged with these issues by capturing your PMO's As Is and To Be State and building out a road map of key initiatives that will provide the greatest value to the company in less time.
"During the engagement, Gerald quickly learnt our business processes and adopted a PMO assessment process to meet our needs. At the end of the engagement, Gerald presented a professional assessment that directly addressed the issues we were facing and provided a road map which included quick win solutions that we could act on immediately."
Ibrahim El-Araby,PMP,PMOC,CSSBB, Project Manager at EBA Engineering
Free Initial Discovery
Gerald Leonard offers a free initial discovery assessment for new clients. To learn more about his services, training and coaching practices; and to receive your free consulting please complete form below. Also, please include 2 to 3 preferred dates and times to schedule your consultation and include the outcomes you would like to achieve during our meeting.